Financial Services Self-Service Solutions eBook

Discover how proactive self-service in financial services is proving to be a measurable competitive advantage for delivering effective customer care.

The wake of new technologies has brought heightened customer expectations, where inefficient legacy processes no longer suffice.

Financial services struggle to meet customer expectations in the areas that are most important to them, risking their sense of customer loyalty in a competitive industry.

VoiceSage provide engaging self-service solutions for financial services while remaining compliant and delivering solid return on investment. Our platform provides the tools you need to nurture and communicate efficiently with customers – resulting in increased customer acquisition, loyalty and lifetime value.

The number of smartphone users worldwide today surpasses three billion and is forecast to further grow by several hundred million in the next few years. This means there will be a higher demand for self-serve processes that financial companies need to meet. According to NCR, which makes self-service technology, 85% of consumers prefer brands that offer several forms of self-service: online, at kiosks and via mobile.

Download our eBook for free and learn how to:

Manage evolving customer expectations
What are the best mobile self-service solutions available to financial services (Business SMS, Rich Media Messaging, Voice, Chatbots)
How VoiceSage helped other financial service companies (case studies rich in stats)

Self-service via Interactive Voice Messaging (IVM), SMS and Rich Media Messaging (RMM) makes it easy to provide solutions for common tasks like checking balances, making payments, and transferring funds. Personalized business communications that informs the customer of low balances, payment due dates or unusual transactions, with the ability for the customer to act in response, shows the customer your business has a proactive understanding of their needs and concerns.
Brands enjoying better efficiency with VoiceSage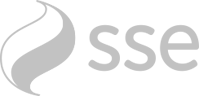 Public notice of the appointment of a process adviser Section 558J(3) of the Companies Act 2014
Pursuant to the passing of a resolution of the board of directors of VoiceSage Global Holdings DAC, Company Number 348563, on 1 March 2023, and being satisfied that Ian Barrett, KPMG is qualified in accordance with section 633 of the Companies Act 2014 ('the Act') for appointment as a process adviser, Ian Barrett has been appointed as process adviser for the company, in accordance with section 558E of the Act for the purpose of preparing a rescue plan in accordance with the provisions of Part 10A of the Act.
We use cookies to improve your experience on our website. Please let us know your preferences.
Want to know more? Check out our
Cookie Policy
.