Customer Engagement Statistics Rich Media Messaging vs. Email
While retail emails experienced lower open rates than the previous year (13.9% this year, down from 14.98% last year), the click-to-open rate of 15.2% remained higher than the 14.3% average. We all know that retail is one of the most competitive sectors and email campaigns can lead to low open rates. So, what can you do to improve your customer engagement rates and increase your online sales?
Choose Rich Media Messaging (RMM) instead of email or do an A/B testing of the same marketing campaign on mobile and email to test its effectiveness. RMM guarantees higher open and CTA rates than email or other marketing channels.
One of our retail customers achieved 48.75% open rate and 43.15% click-through rate when sending a rich media message containing a scratch card for a promotional discount campaign. The outstanding customer engagement rates show how powerful a rich media message is compared to email.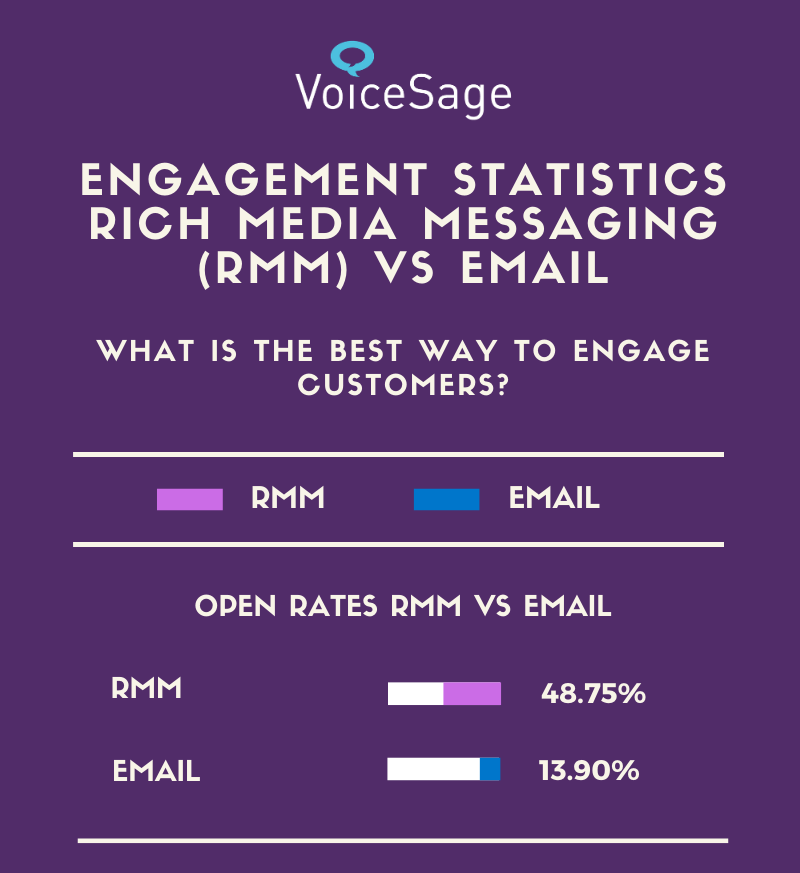 Did you know that only 11% of email templates are optimized for mobile? Our RMM solution is 100% optimized for mobile, so you can build your mobile landing page quickly and easily. You have full personalization features, a drag-and-drop campaign builder, the option to multiple CTAs and get analytics report on each individual action that the customer took.
Download Your FREE Infographic on Customer Engagement Statistics Rich Media Messaging vs. Email Now!